Three suspects have been arrested after committing two robberies outside businesses in the Kingwood Town Center in September and three other robberies in the Humble area.
The suspects are identified as Wesley James Thomas (b/m, DOB: 4-25-94), Reginald Thomas (b/m, DOB: 6-28-95) and Michael Augustus Thomas (b/m, DOB: 5-15-95). All three males, who are not related, are charged with three counts of aggravated robbery with a deadly weapon in the 179th State District Court for their roles in the three Harris County robberies.
Photos of the suspects are attached to this news release.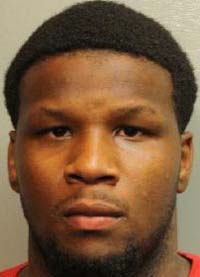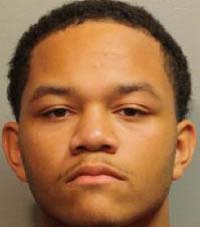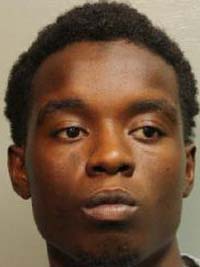 The first incident happened outside Russo's New York Pizzeria at 42 North Main Street about 10:45 p.m. on September 19. A male, 28, was sitting outside and using a laptop computer when he was approached by the two suspects, one of whom was armed with a pistol. The suspects stole the man's computer and wallet and fled on foot.
HPD Kingwood officers obtained surveillance photos of one of the suspects attempting to use the victim's credit card to withdraw money at an ATM outside a bank at 3801 Atascocita Road. Another photo showed the suspects' vehicle in the bank parking lot.
The second robbery occurred outside the McDonald's restaurant at 4406 Kingwood Drive about 10:40 p.m. on September 25. Two black male suspects, fitting the same description of those in the first incident, robbed a man and two women at gunpoint as they were sitting on the tailgate of a truck in the parking lot. The suspects stole cell phones and fled on foot.
No one was hurt in either robbery.
Surveillance photos of one of the suspects and of a wanted vehicle were released on October 7.
Officers received several tips and, during the follow up investigation, learned three suspects were apprehended the following day (Oct. 8) by Harris County authorities. Kingwood officers determined the suspects were the same individuals involved in the two above robberies at the Town Center. Harris County authorities filed charges against the suspects in the three other cases.