Houston police have released surveillance photos of one of two suspects wanted for separate armed robberies outside businesses in the Kingwood Town Center and are asking for the public's help in identifying the suspects.
The suspects are described only as two black males in their late teens or 20s, with slim builds and wearing hoodies to conceal their faces. It is believed they were driving a gray or silver, four-door vehicle, possibly a Honda Accord, with a sunroof.
A surveillance photo of one of the suspects and a photo of their vehicle are attached to this news release.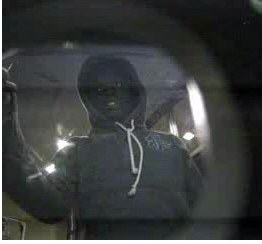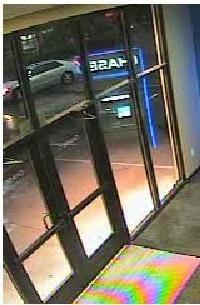 The first incident happened outside Russo's New York Pizzeria at 42 North Main Street about 10:45 p.m. on September 19. A male, 28, was sitting outside and using a laptop computer when he was approached by the two suspects, one of whom was armed with a pistol. The suspects stole the man's computer and wallet and fled on foot.
HPD Kingwood officers obtained surveillance photos of one of the suspects attempting to use the victim's credit card to withdraw money at an ATM outside a bank at 3801 Atascocita Road. Another photo showed the suspects' vehicle in the bank parking lot.
The second robbery occurred outside the McDonald's restaurant at 4406 Kingwood Drive about 10:40 p.m. on September 25. Two black male suspects, fitting the same description of those in the first incident, robbed a man and two women at gunpoint as they were sitting on the tailgate of a truck in the parking lot. The suspects stole cell phones and fled on foot.
No one was hurt in either robbery.
Anyone with information on the identities of the suspects is urged to contact the Kingwood Patrol Station at 281-913-4500 or Crime Stoppers at 713-222-TIPS.